Tembusu Grand (莉丰嘉园)
Last Updated: 

3rd December 2023
Book Showflat Appointment Here. ( One Day Notice Required)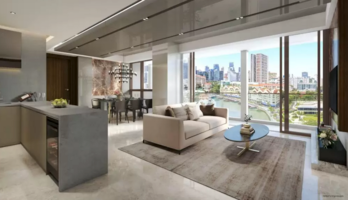 Tembusu Grand (莉丰嘉园) is proudly joint-developed by Singapore's reputable developers City Developments Limited (CDL) and MCL Land, with both having huge presence both locally and globally in more than 26 regions and countries.
In order to conduct their real estate business with great integrity and excellence, the 2 leading Groups run their operations with strong philosophy of creative innovation and resource efficiency.
Their ultimate objective is to establish the CDL brand as a highly reputable and acclaimed developer with a track record for generating long-term growth and creating houses that next generations may inherit and enjoy.
To date, CDL has amassed a stellar portfolio over the years and it include the fantastic sell out developments like Penrose, One Shenton, Irwell Hill Residences, Canninghill Piers and The St. Regis Residences and Hotel.
Following the enormous success of the recently launched Canninghill Piers and Irwell Hill Residences, CDL Group has successfully acquired the land bid and will begin construction on a brand-new, massive development in an important area of eastern Singapore.
Tembusu Grand condo will be the next masterpiece that home-owners and investors are eyeing in the prime district 15 with its preview pricing to be highly attractive to everyone. This blockbuster mega launch is targeted to be on 25th March 2023.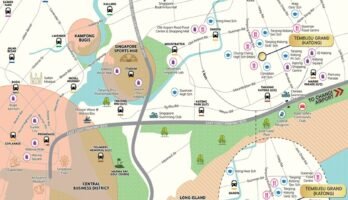 Tembusu Grand Location Map
Tembusu Grand Singapore is a greatly anticipated 2023 blockbuster situated at Jalan Tembusu Road within the well-liked District 15 of Singapore.
This condo benefits from excellent connectivity across the island due to the availability of numerous bus services, major expressways including the ECP, KPE and PIE, and train services as well. Tanjong Katong (TE 25) and Marine Parade (TE 26) MRT Stations are close by to this new luxurious development.
Tembusu Grand condo's highly sought-after location guarantees a holistic living environment near to East Coast Park with ample green spaces and its own complete condo amenities that cater to residents of all ages.
You only need to drive short distances from the condo to nearby malls like Parkway Parade, i12 Katong, Kinex Mall, and PLQ mall for your grocery, retail therapies and wide variety of dining options.
Parents interested in Tembusu Grand condo may also be keen to discover that popular primary schools including Tanjong Katong Pri School, Haig Girls School, and CHIJ (Katong) Primary, are located near Jalan Tembusu Road.
Interested homeowners of Tembusu Grand can explore more surrounding amenities using Tembusu Grand location map.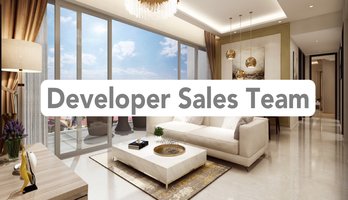 Want to check out the sales gallery and showflat at Tembusu Grand? You can schedule an appointment in advance with us right here via this official web portal.
Alternatively, you may also call us at +65 61006768 to inquire about time slots for viewing the Book Appointment (Get Discount) Tembusu Grand showroom the following day.
We do apologize that calls to view the showflat without an appointment may not be entertained due to crowd control and safe distancing measurements.
If you have registered to view Tembusu Grand showflat through our official site, do be assured that you will receive the lowest Developer's Direct prices.
In case of duplicate registration, please avoid registering more than once while we respond within 2 hours to confirm your appointment during office hours.
You'll also be happy to hear that if you buy your preferred unit from this direct developer's website, there will be no commission payable from you.
Tembusu Grand condo units will sell on a first-come, first-served basis. If you intend to reserve your choice unit, do not hesitate to contact us via the booking form to make a reservation.
Subject to developer permission, we will attempt to hold your preferred unit for a maximum of 3 hours.
The management of the Tembusu Grand may adjust the prices without prior notification.
Jalan Tembusu Plot 1 Government Land Sales (GLS)
City Development Limited won the intense bid against eight other developers for this desirable private residential enclave along Jalan Tembusu Plot 1 in prestigious district 15. It won with a winning price of $768 million or $1,302 psf per plot ratio (psf ppr). With this bid price, Tembusu Grand's breakeven psf is estimated to be around $2020 per square feet.
The land bid for Tembusu Grand Singapore site under the (GLS) Government Land Sales programme was sealed on 26 January 2022. The offer price has exceeded the primary land cost secured in the Core Central area of $1,129 psf ppr by the same developer's Northumberland Rd site known as Piccadilly Grand.
Tembusu Grand condo is on a 99 year lease hold site and this definitely presents a scarce opportunity to invest for savvy investors and home buyers located in this popular location, Marine Parade estate. It comprises a total site area of 210,622 sqft and a max (GFA) gross floor area of 54,789 sq metre. This exciting location's plot ratio is up to 2.8, therefore it will be projected to construct up to 638 stunning residential units.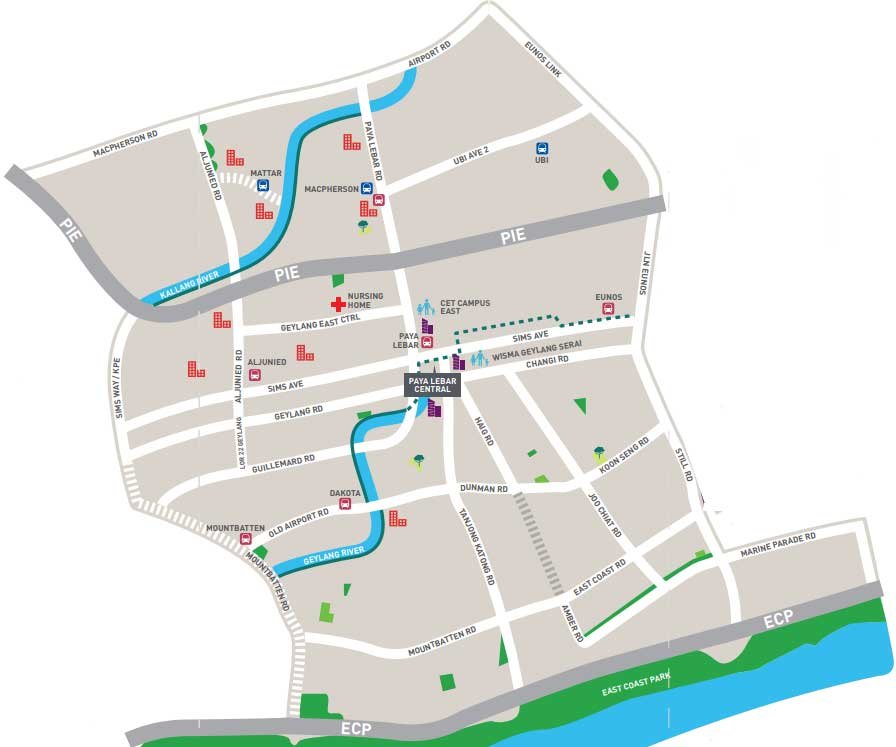 Marine Parade Planning Area in 2019 URA Masterplan
Marina Parade is one of the planning areas in Singapore identified in the 2019 URA masterplan. It is a sought after residential and recreational region with easy accessibility to a myraid of amenities.
The 2019 URA Masterplan aims to enhance and improve the lifestyle by restoring and preserving the national heritage sites in the residential areas and to introduce the cycling network.
Some of the upcoming developments in Marine Parade planning area in the pipeline include constructing new MRT stations at Katong Park, Tanjong Katong, Marine Parade and Marine Terrace for the completion of Thomson East Coast line for easier connectivity to other parts of Singapore with ease.
Construction of a new facility that will include nursing homes, centre and home-based care and day rehabilitation services.
The elderly residents will be provided efficient elderly care in highly professional way. Expansion of the community centre to support the increasing residential estates and meet the residents' needs effectively.
Singaporeans welcome the reopening of Raintree Cove and the construction of a new cyclist park, where families and friends can enjoy the the new parks and basked in the great outdoors.
There will be more new commercial and retail developments to bring new opportunities and jobs closer to home which makes the completion of Eastern Region Line, due to complete by 2020, highly beneficial to residents in Tembusu Grand as it cuts down travelling time and costs.
Fort Road, Mountbatten Road and Sims Way are also currently under road widening construction to support the future projects.

Tembusu Grand Project Details
Tembusu Grand (莉丰嘉园) is a brand-new residential development at Jalan Tembusu that can yield up to 638 residential units giving home buyers a wide selection of 1 to 5 bedroom apartments. It will consists of 4 blocks towering up to 20 and 21 floors.
City Development Limited jointly with MCL Land will exercise their creativity in both architecture and landscaping because of the generous land size offers.They also pay attention to the local buyer's preferences not to design west orientation units.
Hence, Tembusu Grand condo's units will be designed mainly towards north-south orientations, which will allow ample of cross ventilation in the residences.
Tembusu Grand's unit sizes range from 527 square feet to 2691 square feet for 1+Study to Penthouse.
Be astounded by the high degree of space utilization efficiency, with a focus on the spacious living areas and endless that many families will fall in love with.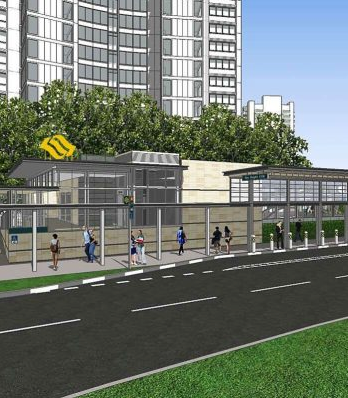 Seamless Connectivity With Thomsom East Coast Line (2024)
Efficient bus services have been serving the self sustained prime district 15 for decades and readily available outside Tembusu Grand condo, that leads to several major expressways for commuters, including the Pan Island Expressway (PIE), the East Coast Parkway (ECP), the Nicoll Highway, and the Kallang-Paya Lebar Expressway (KPE) to other parts of Singapore.
Tembusu Grand residents will definitely welcome the enhanced connectivity with another mode of public transport via the completion of Thomson East Coast Line MRT. The nearest MRT station to the new condo will be Tanjong Katong MRT Station (TE25) which is only 660 meters away and the new station is slated to open by 2024 under Thomson East Coast Line Stage 3.
Tanjong Katong MRT station's exterior is built with modern and traditional design elements, and will showcase numerous art exhibits to reflect the locale's rich culture and heritage. It will boost the accessibility for commuters to reach to nearby parks, beaches and the popular tourist spots in Joo Chiat and Katong.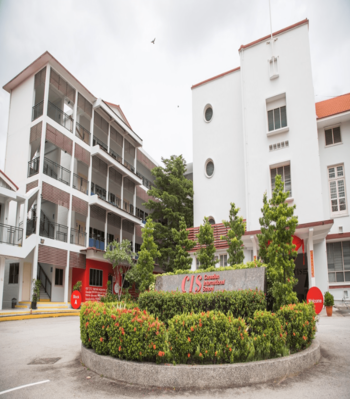 Canadian International School (CIS) -Tanjong Katong Campus
The Canadian International School (CIS) on Tanjong Katong Road, right beside Tembusu Grand condo, is an international private school that provides a Canadian-based curriculum to students in preschool through grade 12. The student body at the school is diverse, with students from many different countries and cultures.
Singapore Ministry of Education has accredited the school, and it is also a member of the (CIS) Council of International Schools as well as the (NEASC) New England Association of Schools and Colleges.
The school campus is up to date and well-equipped, with science laboratories, art and craft rooms, music auditoriums, computer laboratories, and a library.
A swimming pool, fitness center, and various sports fields are also present at CIS. It is also known for putting a great focus on technology education and providing students with a full variety of technological courses.
CIS also upholds extracurricular activities and offers a diverse range of sports, music, drama, and community service courses for students to engage in.
The school's main objective is to offer students with a diverse education that will prep them for achievements in their upcoming professional and academic pursuits.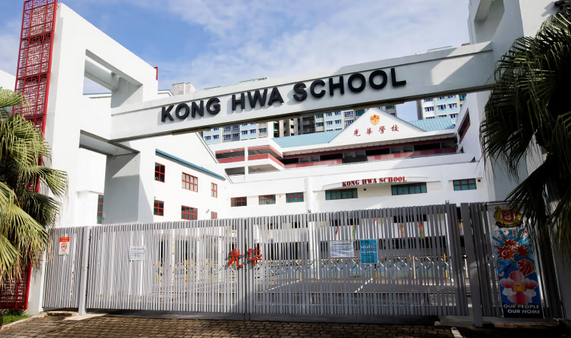 Close Proximity To Many Highly Sought After Primary Schools 
Young couples who are planning to start a family or families with young children will not want to miss Tembusu Grand.
Tembusu Grand should be on the top of the list as the new condo will be situated within 1km radius to 3 highly sought after Primary schools. These Primary schools are namely Tanjong Katong Primary School, Kong Hwa School as well as Haig Girl's School.
There are more options like Tao Nan School, CHIJ (Katong) Primary and Geylang Methodist School (Primary) that are within the 2km radius.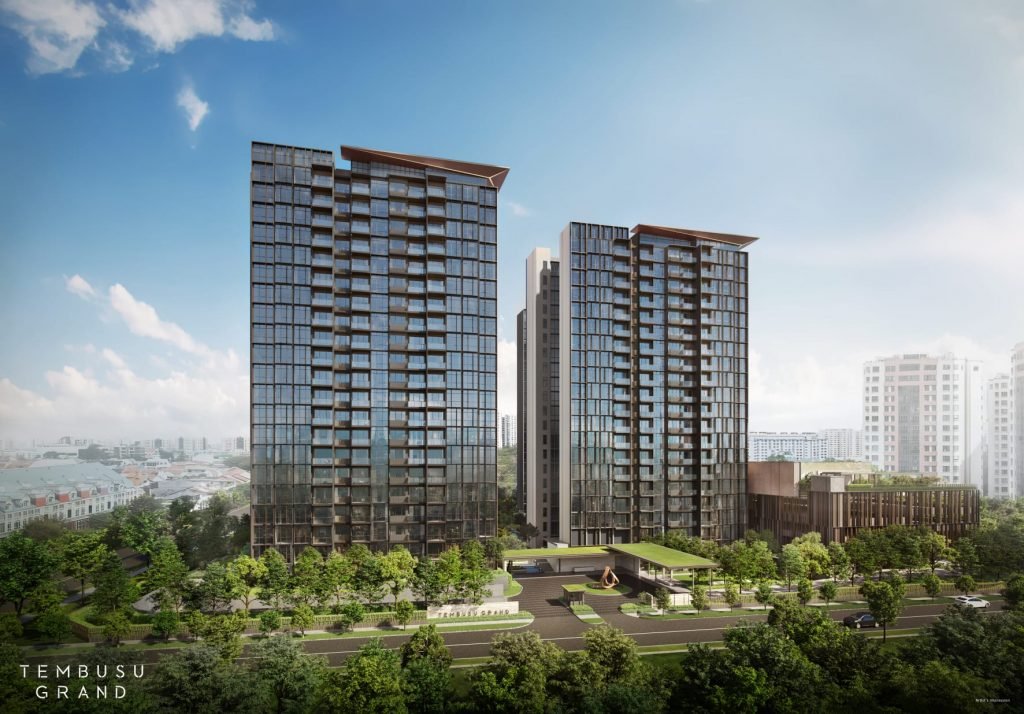 Tembusu Grand (莉丰嘉园) – The Essence Of Katong Living.

Why You Should Not Miss Tembusu Grand?
Jointly developed by Singapore's two acclaimed developers CDL and MCL Land that have received numerous accolades over the years.
Within 1km radius to 3 reputable Primary schools and 4 sought after Secondary schools.
It takes less than 3 minutes to drive to the (ECP) East Coast Parkway from the major arterial Tanjong Katong Road.
Prime location in Tanjong Katong precinct with huge rectangular land area.
Short walk to 2 Thomson East Coast Line stations: Tanjong Katong MRT Station and Marine Parade that are slated to open in 2024 and as well as the current Dakota MRT Station (Circle Line).
There are a phletora of restaurants, cafes, spa and other lifestyle stores at the doorstep along Tanjong Katong Road.
Efficient layouts with full condo facilities suited for everyone.
Enjoy unobstructed views towards the North and South orientation right from the apartments.
Opulent fittings with high end European appliances for each apartment in Tembusu Grand condo.
In a self-sufficient prime district with numerous shopping malls, shopping streets, lifestyle stores and F&B outlets.
Short travelling distance to CBD, MBFC and the Orchard Road Shopping Belt.
Tembusu Grand showflat is now open daily by appointment only ( One day advance notice will be required).
You are highly encouraged to book your show flat viewings slots here and you will receive a call from our friendly Sales consultants within an hour during office hours to confirm your viewing appointment. Please kindly refrain from double bookings of appointments.
Meanwhile, we invite you to look at the Tembusu Grand E-Brochure and Tembusu Grand Floor Plan here.